Corsham Town Council's Recreation Areas.
Corsham Town Council aims to provide high quality play areas that are well used and valued by residents.
Springfield Recreation Ground
The new play area at Springfield opened in July 2015. It is the largest play area in the town and is well-used by children of all ages.
The play area sits alongside the Springfield Campus and has excellent access to the Campus' facilities (including toilets) and parking.
Springfield also features a skate park, BMX track, outdoor gym and parkour (free-running) facility, as well as a large open space.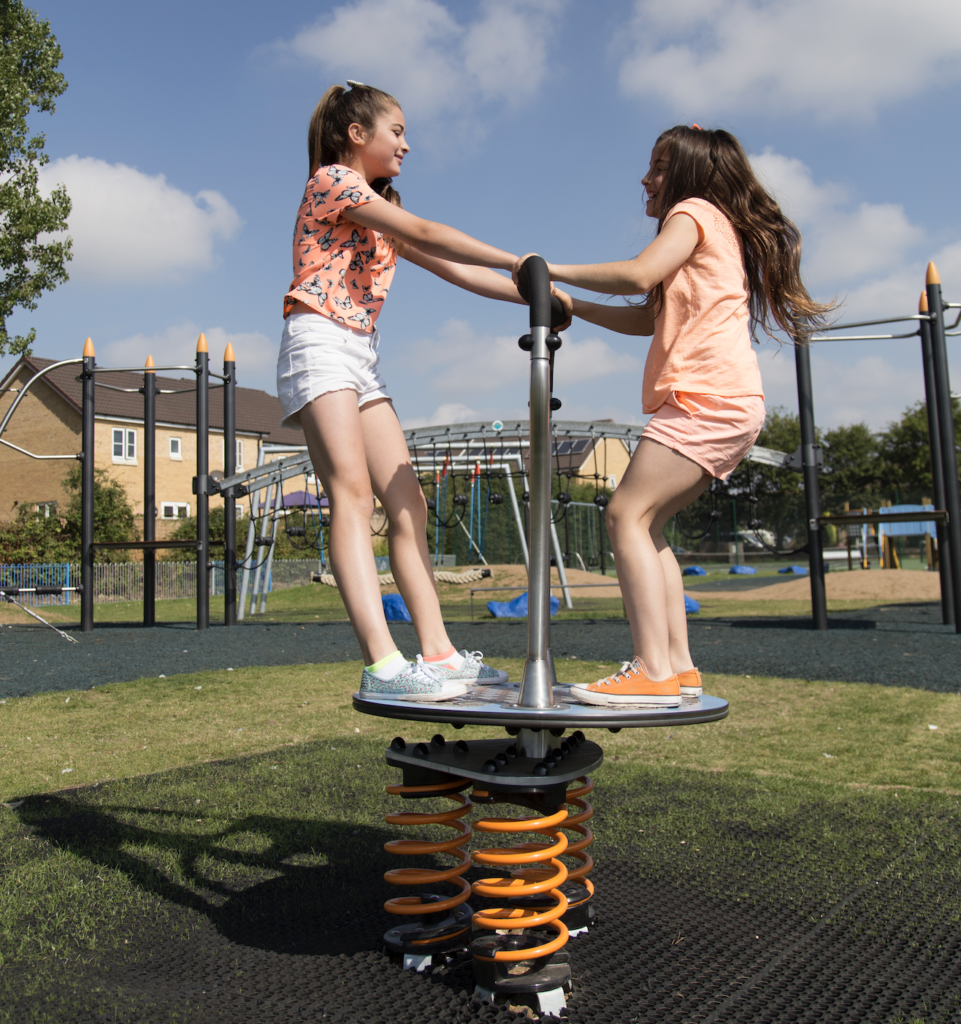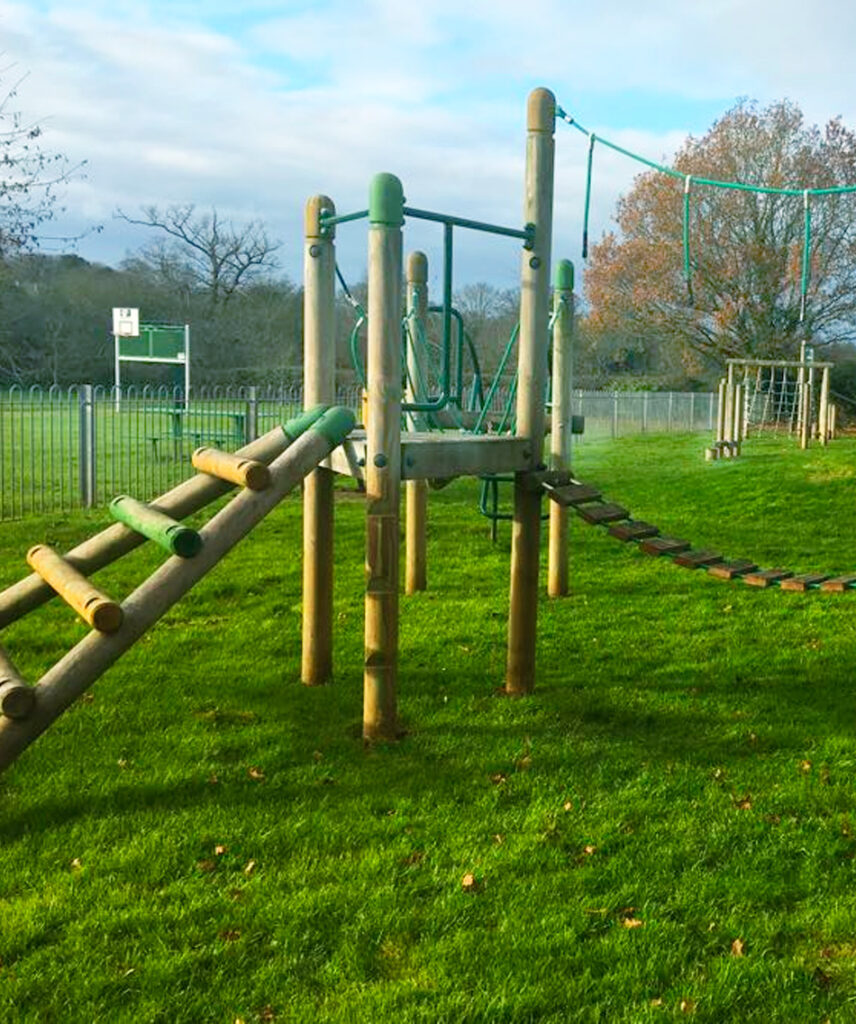 Coppershell, Gastard
Coppershell has a range of play equipment for 3-12 yer olds. The (mostly) timber-framed equipment suits the quiet rural location of the site, and it is a great place for young families to enjoy a picnic and play. 
Coppershell also features an open space with a multi-use (football and basketball) games area.
Neston Recreation Ground
Located next to Neston Memorial Hall in Pool Green, Neston features a large play area with equipment for all ages. Play kit includes a tower slide, witch's hat climbing frame,  (newly installed) swings, adventure trail, springers and inclusive basket swing. 
The site also features a basketball area (recently resurfaced) and a large open space. The Rec is used for locally organised events, including the firework display and village fete.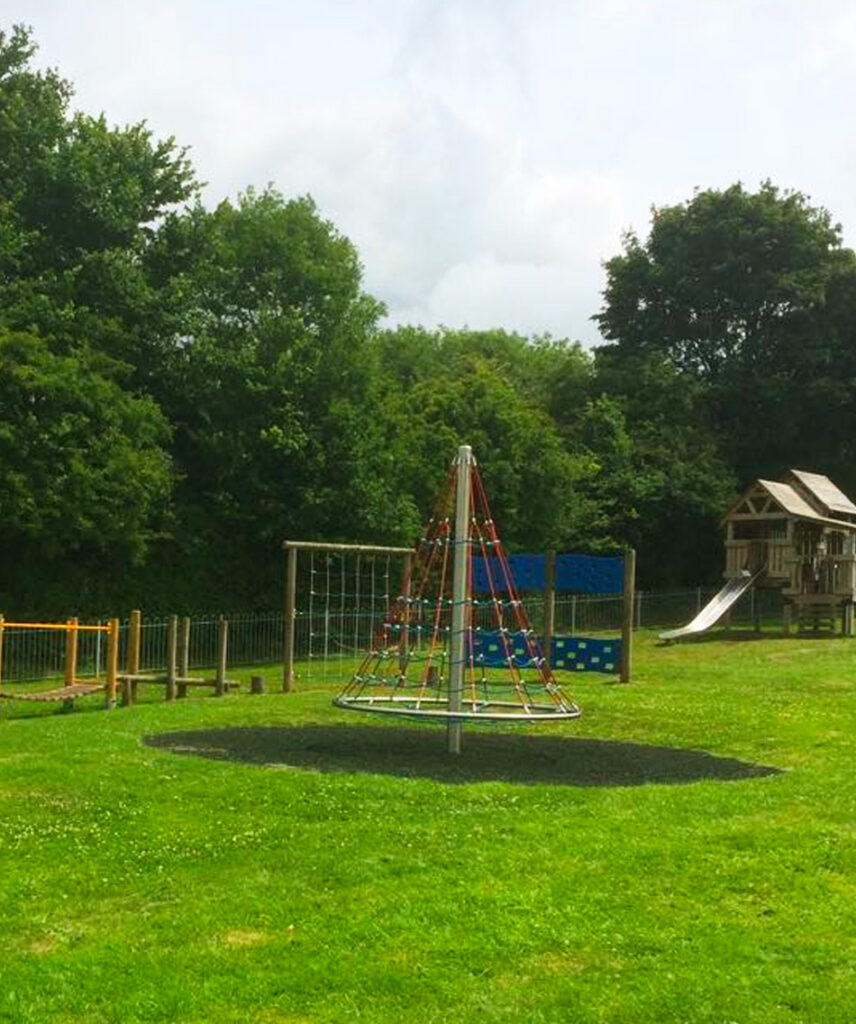 Dicketts Road Play Area
The Dicketts Road play area features a large timber-framed multi-play, swings, play train, pick-up sticks, roundabout, spring rocker and trampoline. 
The site also features an open space with goalposts for 5-a-side kickabouts.
Meriton Avenue Recreation Ground
This town centre site features a play area that caters for all ages. In 2021, the Town Council installed a wide range of equipment for 3-7 year olds, including somersault bars, balance beams, talk tubes, traverse ropes, swinging beam, play panel, springers, roundabout, basket swing, see-saw, sweeping see-saw, swings and play cube. Meriton also has equipment for older children including swings, a basket swing and a large multi-play. 
The site also features a large open spacee, which has been used to host football games in the past.
Westwells 
Westwells is a quiet play area which features swings, springers, a spinner and multi-play unit. The site caters mostly for younger children.
In late 2022, Corsham Town Council entered into seven-year leases to take over the management of the following play areas from Wiltshire Council:


Katherine Park – The Green

Katherine Park -The Little Play Area

Bences Lane

Pockeridge A and B
The Town Council recognises that some of these areas are in need of investment and is due to replace all the equipment at the Little Play Area at Katherine Park in the first half of 2023. Once this work has been completed, the Town Council will turn its attention to Pockeridge.