The Town Council maintains and manages the public toilets in the town centre, which are in the short-stay (Co-Op) car park next to the junction of Newlands Road and Post Office Lane.
The male, female and accessible facilities are free to use, and are open from 8am-6pm each day. The accessible toilet requires a RADAR key.
Should you wish to make any comments about the toilets or report a fault, please contact us direct on 01249 702130 or email towncouncil@corsham.gov.uk.
Baby-changing facilities are available at the Town Hall, which is open 9am-5pm Monday-Thursday and 9am-4.30pm on Fridays.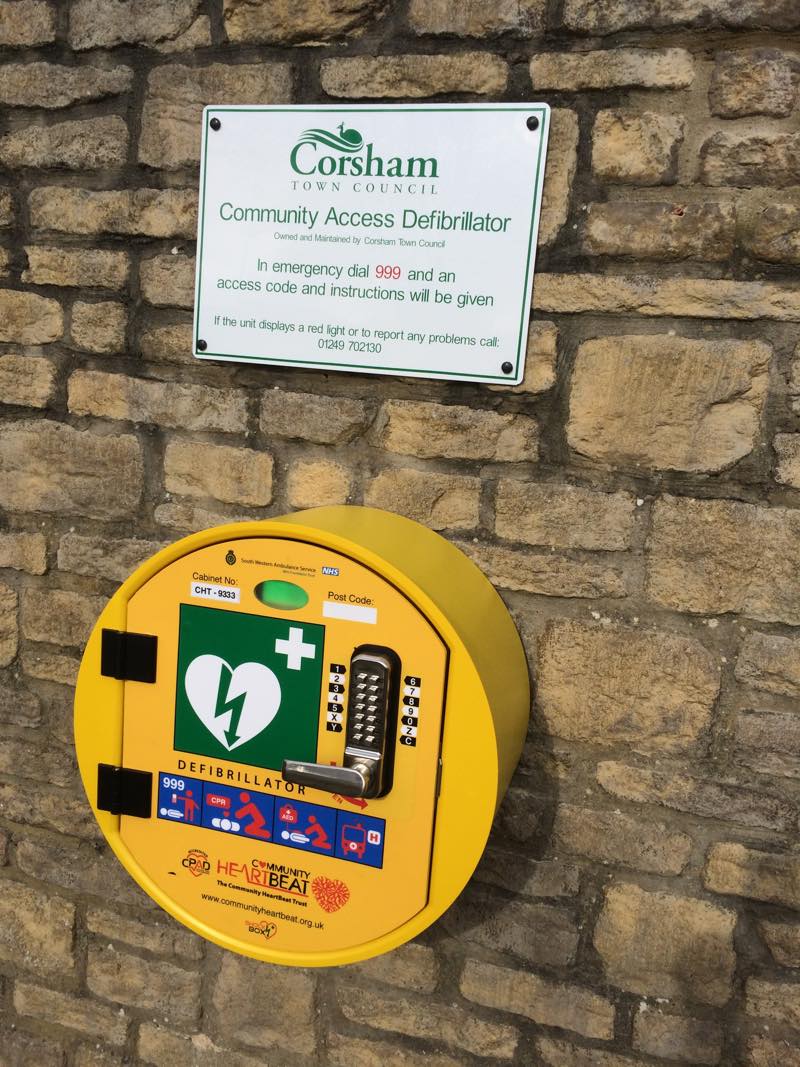 There is a community defibrillator on the external wall of the toilets. It is opened by calling 999 for an access code, which will also summon an ambulance. The defibrillator has recorded, step-by-step instructions at every stage to guide any user through its use in an emergency.